At QM Care, we want you to protect and improve your overall health and wellbeing. We offer complete medical check-ups, including mobile health screenings, full body medical checkups and the best health screening promotions and packages all over Selangor and Kuala Lumpur, Malaysia.
Health screening is important because it detects potential health disorders or diseases in people who do not have any disease symptoms. Early detection, lifestyle adjustments, and surveillance are the goals of lowering the risk of illness or finding it early enough to treat it effectively. Health screening tests are not diagnostic, but they are used to identify a subset of the population who should undergo further testing to establish whether or not they have a disease.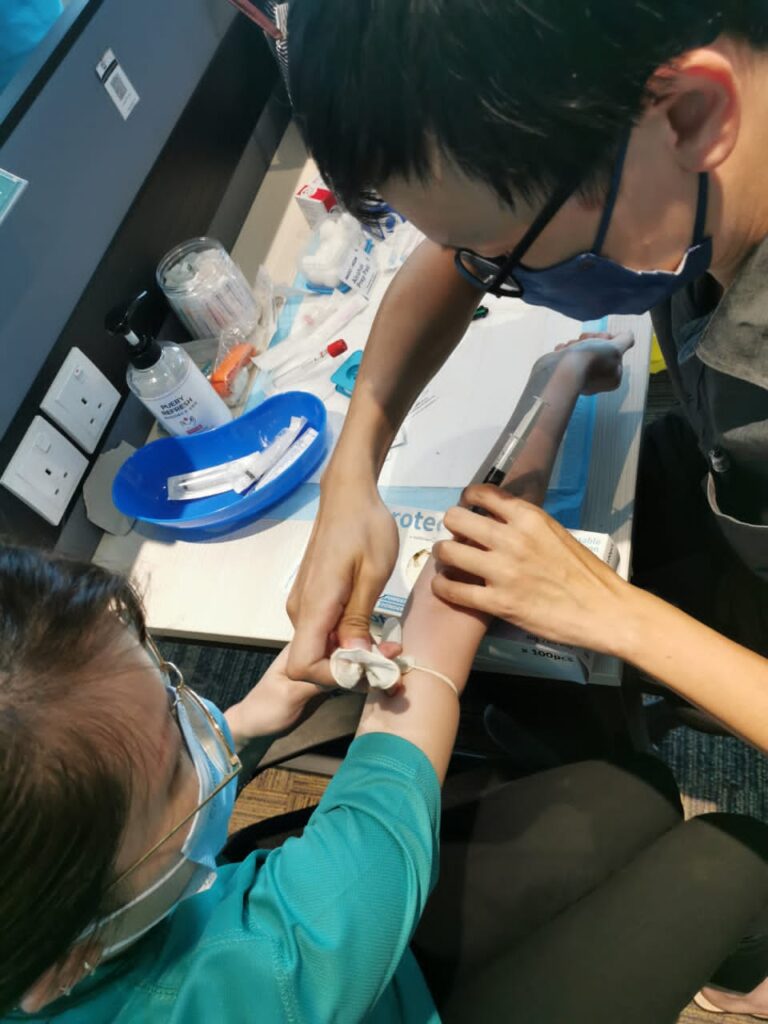 We understand the importance of health screening and encourage everyone to get tested right away, as we want you to be healthy and hope you stay that way. So we developed several health promotion packages* in 2021 and comprehensive health screenings to fit your needs. If you can't find what you are looking for amongst the health packages listed, please contact the QM Care team, and we will endeavour to provide it.

Book your health screening appointment with us today!
*Terms and Conditions applied.
WHAT IS INCLUDED IN OUR HEALTH SCREENING?
A form of blood testing, QM Care's health screening procedure will take roughly 60 minutes or less, including preparation by the medical team and followed by the patient's urine sample, blood drawing procedure, and finally, consultation with the doctor. We also offer mobile health screenings for those who are unable to make it to our locations.
Listed below are the tests included in our blood screening packages:
Full Blood Examination
Renal Function Test
Liver Function Test
Lipid Profile
Diabetic Screening
Thyroid Screening
Immunology and Serology
Hepatitis Screening
Rheumatoid Factor
Urine Examination
Full Blood Examination
Full blood count

Haemoglobin
Red Blood cell count
Platelet count
White Cell count and differential count
MCH (Mean Corpuscular Haemoglobin)
MCV (Mean Corpuscular Volume)
ESR (Erythrocyte Sedimentation Rate)
Peripheral Blood Film

Visualise size, shape and quantity of RBC, WBC and also Platelets

Blood Grouping and Compatibility

ABO Grouping and Rhesus status
Renal Function Test
Liver Function Test
Lipid Profile
Diabetic Screening
Thyroid Screening
Immunology and Serology
Hepatitis Screening
Rheumatoid Factor
Urine Examination
C-20-05, KL Trillion, Jln Tun Razak, 50400 Kuala Lumpur